Keynote - Chris Roberts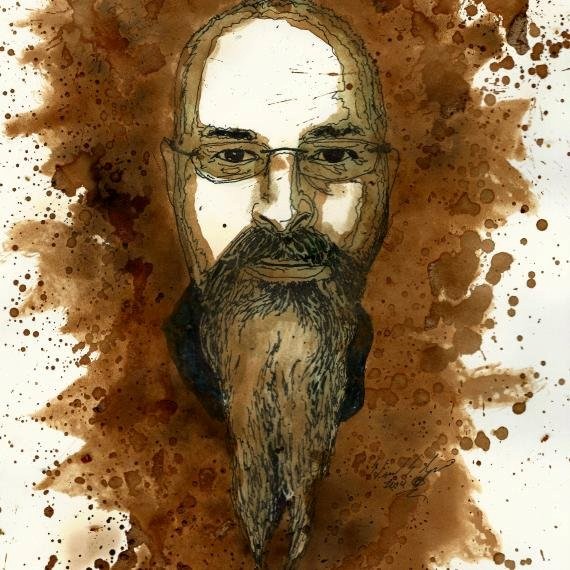 Hacker, InfoSec, Safety, CyberStuff Researcher, Advisor, @Hacknotcrime henchman, and various other names on the technical side of the world vCISO, Executive, consultant, leadership, and other words that have been leveled against me describing some of the other work undertaken over the years.
I've been fortunate to be elbow deep in technology for more years than I care to remember, and these days am involved in both tactical and strategic discussions with clients across the spectrum of industries talking maturity, risk, and how to effect change.
Oh, and I just got called a Scottish Security Warlock….I'm kinda digging it.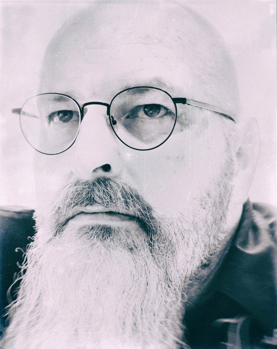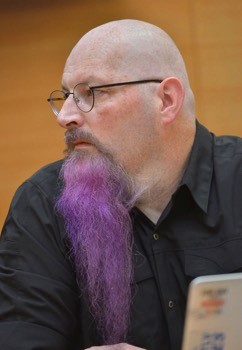 Twitter: Sidragon1
LinkedIn: Sidragon1
Nick Roy
Nick Roy is currently a Senior Security Specialist at Splunk focusing on security automation and improving blue team response. Before Splunk, Nick was at Phantom Cyber working with partners across the globe build out their security automation practices and delivering them to their customers.
Mark Manning
Mark Manning (@antitree) is Principal Security Architect at Snowflake where he works to help secure their data cloud platform and design secure service offerings. Before that he was a security consultant at NCC Group leading a team that focused on securing container technologies like Kubernetes, Istio, and CI/CD environments for a wide range of customers. He's contributed to TL;DRSec related to Kubernetes, presented at hacker conferences like Shmoocon on the subject, and has been asked to hack into numerous email accounts by jilted lovers via Twitter. Previously Mark organized and founded B-Sides Rochester and continues to organize the local security meet-up, Rochester 2600.
Brian Callahan
Brian Callahan is a Lecturer in the Information Technology and Web Science program at Rensselaer Polytechnic Institute in Troy, NY. He oversees the Information Security concentrations of the major at both the undergraduate and graduate levels, and teaches many of the cybersecurity courses offered. He is a long-time developer for the OpenBSD operating system.
Matt Arnold
Matt Arnold is a Unix Wizard for hire., in a past life he contributed to projects like Debian, Ubuntu, Slackware and others. His Current Hobbies include auditing IoT firmware for GPL compliance, and other issues
Chloé Messdaghi
Chloé Messdaghi is the VP of Strategy at Point3 Security. She is a security researcher advocate who supports safe harbor and strongly believes that information security is a humanitarian issue. Besides her passion to keep people safe and empowered online & offline, she is driven to change the statistics of women in InfoSec. She co-founded Women of Security (WoSEC) and heads the SF Bay Area chapter. As well, she created WomenHackerz, a global online community that provides support and resources for hundreds of women hackers at all levels.
Twitter: @ChloeMessdaghi LinkedIn: https://www.linkedin.com/in/chloemessdaghi/ Instagram: https://www.instagram.com/chloemessdaghi/ YouTube: https://www.youtube.com/chloemessdaghi Website: https://www.chloemessdaghi.com
Joe Sarkisian
Joe is a Penetration Tester for Wolf and Company, P.C.'s Information Technology (IT) Assurance Services group where he is responsible for coordinating and conducting penetration testing services for clients in a variety of industries, including financial, healthcare, and technical sectors. He has two years experience conducting penetration testing audits with the Firm, and is pursuing certifications from industry-recognized organizations like SANS and Offensive Security.
Areas of expertise consist of internal/external/wireless/physical penetration testing and social engineering.
EDUCATION Northeastern University - Master of Science, Cyber Security University of Massachusetts Boston - Master of Science, International Relations Arizona State University - Bachelor of Arts, Political Science
Jon Bauer
Jon Bauer is a fourth year computing security student at RIT. He is currently president of the student run security club RITSEC. In his free time he also is on the Swimming and Diving team as a diver.
Ayobami Emmanuel Adewale
Ayobami Emmanuel Adewale is a third year computing security student at RIT who's trying to learn about various security topics and share his process. His interests are malware reversing, pen-testing and threat hunting.
Sarah Swad
Sarah (reaper) is a current IBM X-Force Red co-op. She attends the University of Central Florida and is a part of the student club [email protected] She is also on UCF's CPTC team.