Keynote - Lesley Carhart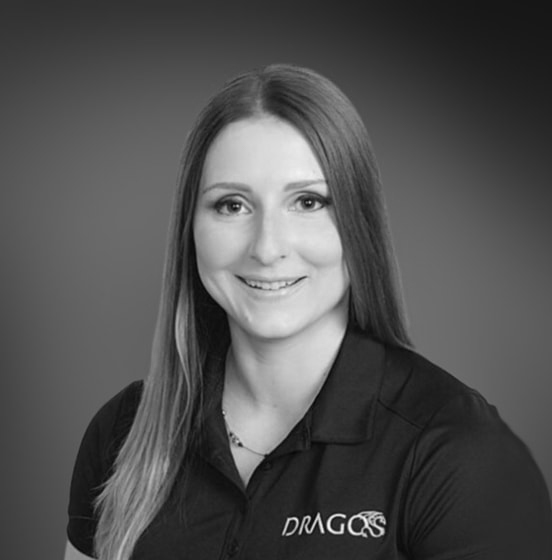 Lesley Carhart is a Principal Industrial Incident Responder at the industrial cybersecurity company Dragos, Inc. She has spent more than a decade of her 20+ year IT career specializing in information security, with a heavy focus on response to nation-state adversary attacks. She is recognized as a subject matter expert in the field of cybersecurity incident response and digital forensics.
Clint Dovholuk
Clint Dovholuk, Zero Trust Advocate and Senior Director Software Engineering, NetFoundry, has spent over 20 years developing applications at the forefront of connectivity. Prior to NetFoundry, Clint led multiple development teams in a variety of organizations including ThingWorx, Axeda, and Global Crossing. Currently, Clint is focused on building true zero-trust, programmable networks. Clint has a passion for enabling developers and spends much of his time with a sharp focus towards the users of the software he helps create.
Matthew Gracie
Matthew Gracie is a defensive security specialist with fifteen years of Blue Team experience in higher education, manufacturing, financial services, and healthcare. He is currently a Senior Engineer on the professional services team at Security Onion Solutions, as well as an adjunct professor of Cybersecurity in the graduate school at Canisius College. Matt is also the lead organizer of Infosec 716, a monthly meetup for security enthusiasts in Western New York, and the BSides Buffalo technology conference. He enjoys good beer, mountain bikes, open source security tools, and college hockey, and can be found on Twitter as @InfosecGoon.
Michael Vaughan
I'm a computer security graduate student, software engineer, and member of RITSEC and its red team. I enjoy software engineering, reverse engineering, Linux, malware analysis, and automation.
Nick Roy
Nick Roy is currently a Security Engineer at Greynoise. He previously worked at several security companies focusing on automation as well as building and researching attack scenarios. While not working he lives in Boston with his wife and two cats and spends his nights solving math problems on college chalkboards.
Robert Wagner
Robert Wagner is a highly respected security advisor and strategist. With almost 20 years of blue team experience, he has helped organizations around the globe improve their security programs while aligning with business priorities. He is a co-founder of the not-for-profit organization Hak4Kidz, serves on the board of the Chicago ISSA chapter, and regularly volunteers for Bsides and other hacker cons.
Joe Gray
Joe Gray, a veteran of the U.S. Navy Submarine Force, is the inaugural winner of the DerbyCon Social Engineering Capture the Flag (SECTF) and was awarded a DerbyCon Black Badge. Joe is the Founder and Principal Instructor at The OSINTion.
As a member of the Password Inspection Agency, Joe has consistently performed well in Capture the Flag events, specifically those involving OSINT. Examples include 2nd Place in the HackFest Quebec Missing Persons CTF and Winning the TraceLabs OSINT Search Party during DEFCON 28 (as a member of The Password Inspection Agency) and DEFCON 29 (as a member of The Federal Bureau of OH-SHINT). Independently, Joe placed 4th in the DerbyCon OSINT CTF and 3rd in the National Child Protection Task Force Missing Persons CTF.
Joe has contributed material for a variety of platforms such as Forbes and Dark Reading in addition to his platforms. Joe has authored the OSINT tools DECEPTICON Bot and WikiLeaker in addition to the forthcoming book, Practical Social Engineering, due in mid 2022 via NoStarch Press.
Tyler Hudak
Tyler Hudak is the Incident Response Practice Lead for TrustedSec. He has over 20 years of real-world experience in incident handling, malware analysis, computer forensics, and information security for multiple organizations. Tyler has spoken and taught at a number of security conferences about topics ranging from incident response to penetration testing techniques.
Richard Smith
Richard has over 10 years' experience in the IT field, and brings this technical knowledge to his defensive cybersecurity work. He enjoys working with clients to improve their security posture and has a special interest in creating and tuning detections across platforms including Splunk, CrowdStrike, Cylance and Azure Sentinel.
Prior to his current role, Richard worked as a VMware virtualization consultant, where he architected, engineered and deployed converged and hyper-converged enterprise infrastructure solutions across a broad range of industries.
Bill "JustBill" Bukowski
JustBill is well, JustBill. His daytime job is Director of Infrastructure for the largest market research company in the world. His evening job is father and husband. His freetime job is hacking, riding motorcycle, board member/haunter of the local hackerspace, and a business side operator of BsidesROC. When you are bored hit him up on anything you want to talk about, and he'll remind you none of it really matters because of heat death.
Rob Olson
Rob Olson is a senior lecturer at the Rochester Institute of Technology specializing in offensive security and application security. In addition to teaching red-team (not just penetration testing) courses, he serves as the undergraduate program director for the Department of Computing Security and the technical director / senior penetration tester for the Eaton Cybersecurity SAFE Lab. When not hacking things, he's an avid gardener… when Rochester doesn't resemble Winterhold, that is.
Mark Manning
Mark Manning (Antitree) is a Rochester native, co-founder of BSidesROC, presenter at hacker conferences, and security architect at Snowflake. He has presented at Shmoocon and others on exploiting containers in the hopes to build a more isolated, sandboxed, world.
Gotham Sharma
Gotham Sharma has spent the last decade wearing several different hats in and around infosec: as an engineer, educator, investor, journalist, and recruiter. He presently serves as Editor-in-Chief at AccessCyber.org