Many thanks to our sponsors for 2014!
---
Engage the Audience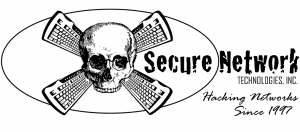 Secure Network Technologies, Inc. is a full service information security firm dedicated to providing superior security services and delivering actionable, real world results. Secure Network staff understands what it takes to build a security program that fits the unique needs of any business. That's why all of our services are customized to fit the requirements of any risk management situation.

University of Rochester Medical Center is one of the nation's top academic medical centers.  URMC forms the centerpiece of the University of Rochester's health research, teaching, patient care and community outreach missions.  The School ranks in the top quartile of U.S. academic medical centers in research funding from the National Institutes of Health, attracting nearly three times the federal funding received by the medical schools in Albany, Syracuse and Buffalo combined.
---
Core Supporter

With over 9 years experience in the industry, Syncurity Networks is the company to call if you are looking for superior network security. Syncurity Networks provides Network Security Monitoring, Security Training, and Management Consulting to medium to large enterprises. We help bring next generation technology to provide a new perspective to what is going on in your environment. We are hiring consultants and developers!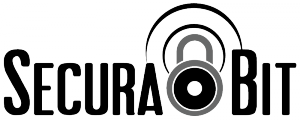 SecuraBit is an information security oriented podcast started in 2008. We interview our colleagues in this community and keep our audience informed on the latest happenings. The crew also maintains a community focused lab environment with free 24/7 access to learn basic penetration testing techniques. Listen to our monthly releases and find us at various conferences throughout the year!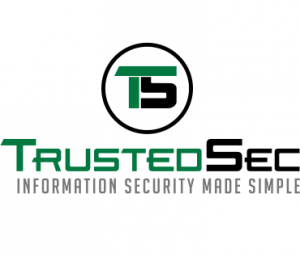 TrustedSec provides a number of services relating to security consulting and security program maturity services. They have a number of top notch services and take pride in providing quality services with the security industries most talented individuals. Their solutions are tailored to each organization based on size and complexity.

Positron Security can help you at any and all levels of the security process to produce a minimal-risk system. If you are buying a new server, writing a new website, or just want your existing infrastructure audited, they can fulfill your security needs.


GreyCastle Security, is an information security consulting firm, focusing on risk management, awareness and operational security. Our company was established because a need existed for an information security consulting firm truly focused on managing risks in people, process and technology, not pushing the latest hardware and software.

Tenable Network Security is at a transition in cybersecurity technology that will change the way companies protect their networks. Tenable started the revolution when one of its co-founders created the Nessus® vulnerability scanner, the first robust solution for detecting vulnerabilities that viruses and hackers can exploit. The Tenable platform has evolved into today's most powerful vulnerability and threat detection technology.

ShmooCon is an annual east coast hacker convention hell-bent on offering three days of an interesting atmosphere for demonstrating technology exploitation, inventive software and hardware solutions, and open discussions of critical infosec issues.
---
Community Advocate
Siege Technologies is focused on advancing the state of the art in advanced computer security and information warfare technologies. Their discriminating strengths are their commitment to hiring uniquely qualified personnel, understanding of the problem space and customer community, and the development of innovative solutions to complex problems. Siege staff have extensive demonstrated expertise in software/host/network red teaming, protocol analysis, protection techniques, security engineering, and R&D for various DoD, intelligence and commercial organizations.

Rapid7 offers advance capabilities for vulnerability management, penetration testing, end point controls assessment and incident detection and investigation to help you improve risk management, simplify compliance and stop threats faster when a compromise occurs.

Intrepidus Group is a leading provider of mobile application and device security services. They assess iPhone, Android, and Blackberry, applications, train developers to code defensively for these platforms, and evaluate the security mechanisms of cutting edge telecommunications products and smart phone devices.

Every day, Juniper Networks is helping their customers build the best networks on the planet. Every innovation they envision, every technology they create is informed by their desire to help solve their customers' toughest challenges so they can compete and thrive today and into the future.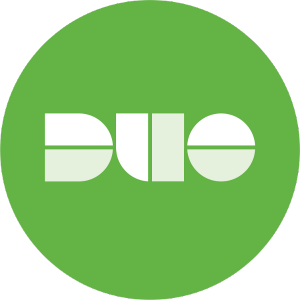 Duo Security's hosted two-factor authentication service brings strong, scalable security to organizations of any size. Duo's unique, high-availability architecture provides centralized management, self-service enrollment, and interactive secondary login through an intuitive web interface, eliminating the high costs, complexity, and confusion associated with traditional two-factor systems.
---
Sponsorship for Next Year
Thanks to all those that sponsored this year but we're not accepting any new sponsors. If you're interested in becoming a sponsor for 2015, please fill out the form below and we will be in touch with you as soon as the dust settles from this year's event.
Donations
If you just enjoy BSidesROC and want to throw a couple bucks our way to help offset costs, you can do that too, by using the donation level on the registration page.