If you're interested in becoming a sponsor for 2015, please fill out this form and we will be in touch with you.
If you'd like to check out our sponsor information kit, it's available here.
Many thanks to our sponsors for 2015!
---
Engage the Audience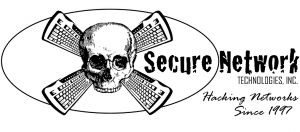 Secure Network Technologies, Inc. is a full service information security firm dedicated to providing superior security services and delivering actionable, real world results. Secure Network staff understands what it takes to build a security program that fits the unique needs of any business. That's why all of our services are customized to fit the requirements of any risk management situation.
---
Core Supporter

GreyCastle Security is an information security consulting firm, focusing on risk management, awareness and operational security. Our company was established because a need existed for an information security consulting firm truly focused on managing risks in people, process and technology, not pushing the latest hardware and software.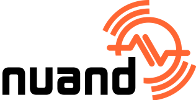 Nuand are the creators of bladeRF, a Software Defined Radio (SDR) platform designed to enable a community of hobbyists, and professionals to explore and experiment with the multidisciplinary facets of RF communication.
---
Community Advocate

Intrepidus Group is a leading provider of mobile application and device security services. They assess iPhone, Android, and Blackberry, applications, train developers to code defensively for these platforms, and evaluate the security mechanisms of cutting edge telecommunications products and smart phone devices.

Siege Technologies is focused on advancing the state of the art in advanced computer security and information warfare technologies. Their discriminating strengths are their commitment to hiring uniquely qualified personnel, understanding of the problem space and customer community, and the development of innovative solutions to complex problems. Siege staff have extensive demonstrated expertise in software/host/network red teaming, protocol analysis, protection techniques, security engineering, and R&D for various DoD, intelligence and commercial organizations. Check out their website to learn more.
Simple Tech Innovations first started as an IT Consulting firm that provided secured and encrypted VPN networks to medical offices in the area. Since then they have grown into a business that provides IT and computer support throughout Monroe County and the surrounding counties.
---
Donations
If you just enjoy BSidesROC and want to throw a couple bucks our way to help offset costs, you can do that too, by using the donation level on the registration page.